JMart is a Japanese grocery store in Ridgewood, NJ.
We have Japanese groceries such as snacks, sweets, drinks, fresh vegetables, meats, fish, beauty supplies, cosmetics, kitchen goods, daily goods. We also have takeout Sushi.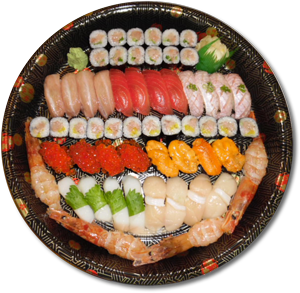 We prepare take out sushi and sashimi. Menu is coming out soon. Our sushi chef has 30 years of experience in Japan and New York. Please call us and ask him. Our chef will arrange your sushi within your budget. *Please call us and order ahead.
JMart
44 Chestnut Street Ridgewood, NJ 07450
Tel: 201-857-5738
Store Hours
Mon-Sat: 10:00am-7:00pm
Sun: 10:00am-6:30pm